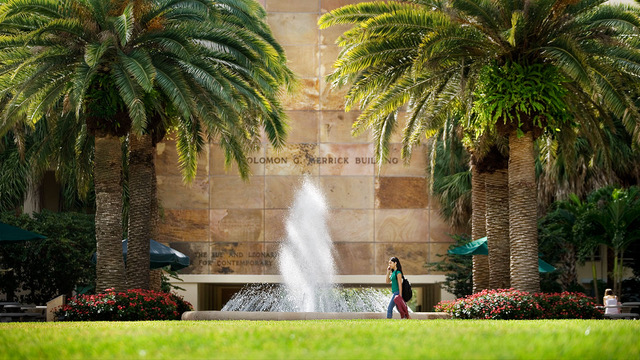 The University of Miami Department of History supports a rigorous program, in which graduate students work closely with distinguished faculty to develop the skills necessary to become first-rate scholars—in traditional academic settings, non-profits, public history forums, higher education administration, government, and beyond. We offer fully funded 5-year Ph.D. packages, with benefits, full tuition remission, yearly guaranteed stipends, at least one year of fully supported research leave, as well as several summers of research funding, contingent on good academic standing. We also provide annual funding for graduate students to present at conferences and sponsor workshops on pedagogy, the job market, publishing, and other crucial topics.
      History of the Global Nineteenth Century
      Latin American and Caribbean History
      History of Religion
      Atlantic World History
Graduate students in our program have won prestigious fellowships and grants, published award-winning books, received tenure at top tier institutions, and utilized their historical training in developing public initiatives that continue to transform how people think about the past.
The University of Miami is a dynamic institution, whose scholarly profile in the past two decades has risen dramatically both nationally and internationally. Our library, special collections, museum holdings, and digital humanities program foster innovative research opportunities, resulting in a lively intellectual climate across campus, one that is reinforced by our location in Miami. Immersed in this multicultural and multilingual city, many graduate students find Miami a welcoming and fascinating place.