Frimpong Nana Asamoah
Frimpong Nana Asamoah is a first-year doctoral student specializing in African History under the guidance of Professor Edmund Abaka. His research interest includes economic and social history of Africa, but he is specifically interested in the history of mining and mining communities in Ghana. Nana Asamoah received his bachelor's degree in history in 2019 at the University of Cape Coast, Ghana, West Africa. He served as a Teaching Assistant at the University of Cape Coast from September 2019 to August 2020. Nana can be reached on fna28@miami.edu.
---
Anna Bennett       [CV]
Anna Bennett is a doctoral candidate of culture, gender, and society in Renaissance Italy and premodern Europe, working with the guidance of Dr. Guido Ruggiero. She is particularly interested in analyzing religion and witchcraft using material culture studies. Anna's dissertation examines the objects, spaces, and other elements of material culture described in Venetian Inquisition anti-magic cases during the long seventeenth century (1580-1730). She argues that by studying the physical things associated with nebulous magical beliefs, we can better understand how ordinary Venetians defined, delineated, and engaged with the spiritual realm in daily life during an age conventionally associated with the decline of magic. Her first article, "Bagatelle or Stregamenti: The Spiritual Potential of Material Objects and Spaces in Late Rinascimento Venice, 1580-1630," received the 2017 Journal of Women's History Graduate Student Article Prize and the 2018 UM Center for the Humanities Early Modern Essay Prize and appears in the Fall 2020 issue of the JOWH. Anna's research and writing have been supported by grants from the Delmas Foundation's Venetian Research Program, the University of Wisconsin-Madison's Friends of the Library Grants for Scholars Program, and the University of Miami's Center for the Humanities. She is currently finishing her dissertation as a 2020-21 UM College of Arts and Sciences Dean's Dissertation Fellow. Anna received her B.A. in History from Berry College in Rome, Georgia (2012) and completed her M.A. in History at the University of Rhode Island in South Kingston, Rhode Island (2015). She can be reached by email at anb121@miami.edu.
---
Jacob (Jake) Brannum
Jacob (Jake) Brannum is a doctoral candidate studying the social, cultural, and urban history of late medieval and early modern Europe under the direction of Dr. Guido Ruggiero. His work addresses the nature of power in the city-states of Renaissance Italy, particularly during moments of violence and social tension. Jake's dissertation project examines how power was exercised in Venice's various urban institutions during the fourteenth century, a period when the city underwent significant social and political transformation. Employing primarily archival court cases and arrest records, he suggests that power in Venice was more about negotiation than deference to authority, and that we can see this most evidently in the relationships formed by people in the city's guilds, confraternities, councils, and other institutions. Originally from Knoxville, Tennessee, Jake received his B.A. in Honors History from the University of Tennessee, Knoxville, in 2016 before beginning his graduate studies at the University of Miami that same year. He has previously worked as a tutor for students of history and economics as well as those who study the Latin and Italian languages. Jake's research has been funded by the University of Miami's UM Fellowship and Holmes Summer Research Fellowship, and, most recently, by the Gladys Kriebel Delmas Foundation's Venetian Research Program for Individual Scholars. He can be reached at jdb251@miami.edu 
---
Matthew Davidson
Matthew Davidson, a sixth-year doctoral student, works on U.S. empire and public health in the Caribbean during the early twentieth century. He is currently studying under the direction of Dr. Kate Ramsey. Matthew completed his M.A. from Trent University in Peterborough, Canada, where he wrote a thesis on the 1915-1934 American occupation of Haiti. He was subsequently employed as the Coordinator of the Peterborough chapter of the Ontario Public Interest Research Group. Matthew has presented at a number of international conferences, has contributed book reviews and entries for various journals and projects, and has also published articles in a number of magazines. Matthew can be reached at mad320@miami.edu .
---
Gabriela (Gaby) Faundez
Gabriela (Gaby) Faundez is a doctoral candidate studying the ways in which the Norman invasion altered cultural expressions, society, and identities in medieval England,under the supervision of Dr. Hugh Thomas. Her dissertation "Conquest and Hagiography: Rewriting Saints after the Norman Conquest" examines the pre-Conquest hagiographies of Anglo-Saxon saints in comparison to their post-Conquest iterations contending that hagiographical discrepancies are marks of the invasion revealing social and cultural changes in politics and warfare, religious structures and institutions, as well as gender and identity in a developing Anglo-Norman world. Gaby grew up in Virginia, receiving her Honors B.A. in History and later her M.A. in Humanities from Marymount University with her thesis "'The English Exodus to Ionia': The identity of Anglo-Saxon Varangians in the service of Alexius Comnenos I (1081-1118)". She returned to Marymount University as an Adjunct and later an Assistant Professor for the History and Politics Department, where she has taught: Western Civilization I & II, Research and Writing, Women and Power, Modern British History 1603 - Present, Renaissance & Reformation, and Virginia History. Her research has been supported by the Visiting Fellowship at the Center for Medieval Studies at Fordham University 2019-2020, the 2020 Belle da Costa Greene Award by the Medieval Academy of America, and the 2020-2021 Dissertation Fellowship by the Center for the Humanities at the University of Miami. Gaby can be reached via email at gaf70@miami.edu.
---
Jason Fontana
Jason is a first-year doctoral student advised by Dr. Robin F. Bachin. His interests include modern U.S. history, transnational connections, and the popular culture that springs from those interactions. He is intrigued  by the patterns and systems that influence the creation of pop-culture and how these may act as structures of power, community, and identity. Jason graduated with his B.A. summa cum laude from Florida International University in 2018 and his M.A. in 2019. He is a Hispanic Serving Institution (HSI) Pathways to the Professoriate Fellow, an Institute for the Recruitment of Teachers (IRT) Fellow and has won several awards for his published works of fiction, short non-fiction, and poetry. He supports Chelsea Football and listens to Motown. Jason may be reached at 
jgf59@miami.edu
---
Eric Griffin 
Eric Griffin is a PhD candidate studying Latin American history under the direction of Dr. Eduardo Elena. His dissertation studies the use of indigenous identity in nationalist ideologies in Argentina and Paraguay at the turn of the twentieth century. His research has been supported by the Tinker Foundation and the University of Miami Institute for the Advanced Study of the Americas. Eric completed his MA at Marquette University in 2017, served as a Fulbright English Teaching Assistant in Corrientes, Argentina in 2013, and completed his BA in History and Spanish at Southern Virginia University in 2010. Eric can be reached at 
emg164@miami.edu
.
---
Giltrecia Head
Giltrecia Head is a first-year doctoral student, recently coming from Florida State University's American Dance Studies program in Tallahassee, Florida. Her research interests include African Studies, African American and Caribbean Studies. Giltrecia's initial focus is surviving Africanisms in African American and Caribbean identities, particularly in social and cultural traditions as modes of social survival in the twenty-first century. Her contact email is gxh395@miami.edu
---
Tim Martin
Tim is a doctoral student joining the History Department in the fall of 2020. Originally from Minnesota, while attending St. Cloud State University he received both his B.A. in History in 2008 and later earning a M.A. in History with his thesis "Miter and Sword: Fighting Norman Bishops and Clergy" in 2018. Tim served fourteen years with the Minnesota Army National Guard and saw three deployments overseas to combat zones in the Middle East and in May 2020 he retired after twenty-five years in Law Enforcement. Recently he has earned a Master of Theological Studies from the School of Theology and Seminary at St. John's University in 2020. He has presented papers at the Phi Alpha Theta History Honor Society Biennial Convention, the International Medieval Congress in Leeds, England, and several regional conferences as well. Advised by Professor Hugh Thomas, Tim is focusing on Medieval and Early Modern Studies and is interested in the roles secular clergy and monastics played among the northern European nobility particularly regarding warfare and the use of violence. Other areas of academic interested include classical studies, monasticism, and the history of Christianity. Tim can be reached by email at trm928@miami.edu.
---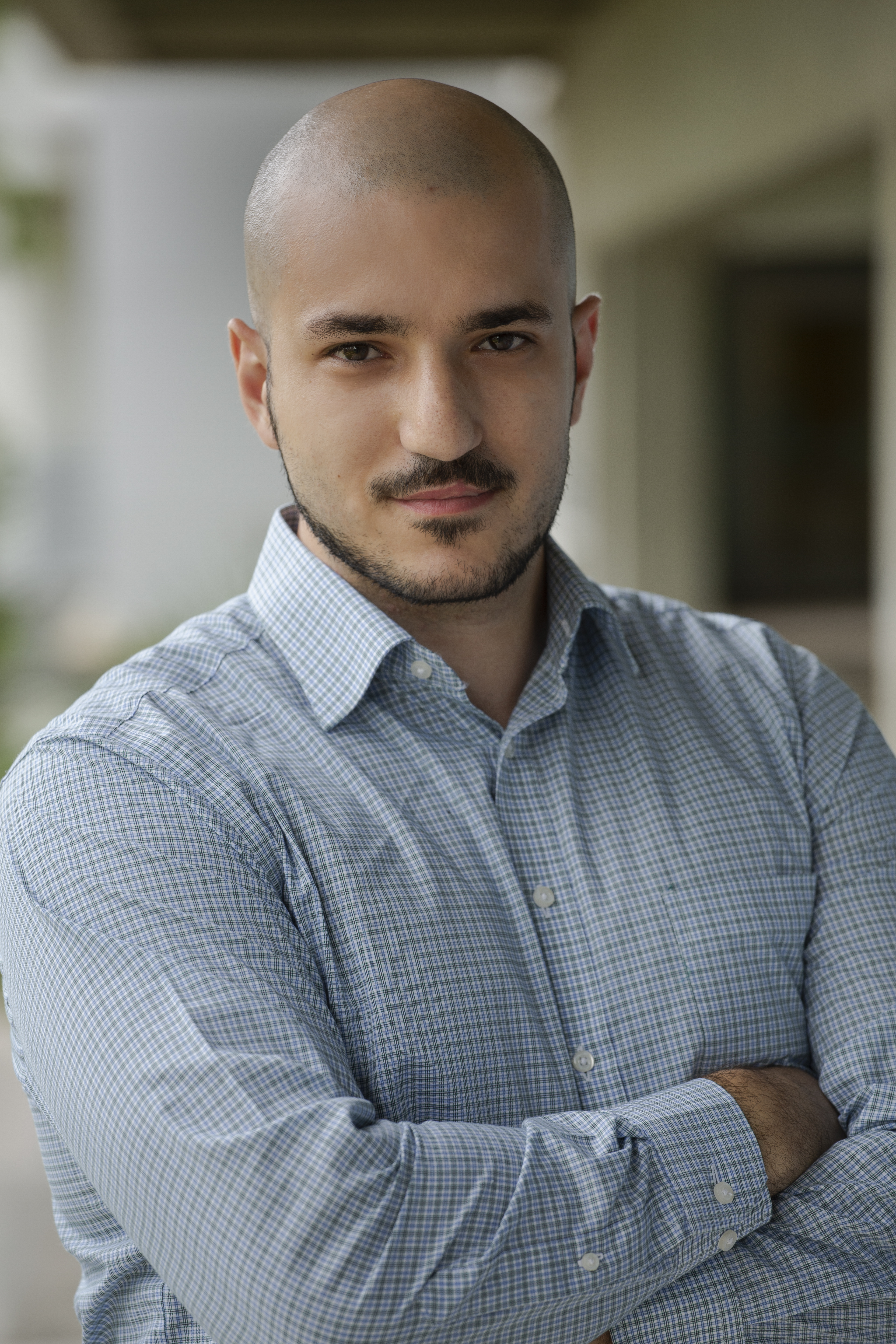 Nelson Marques [CV]
I am doctoral candidate studying soldiers, empires, and cultures in the Atlantic world with particular emphasis on Portugal, Brazil, and Angola during the seventeenth century, under the supervision Dr. Guido Ruggiero. My dissertation studies soldiers' writings from three different war zones during the years 1624 – 1668. I argue that studying soldiers' petitions and other forms of literary production reveals a unique transnational culture among Portugal's Atlantic armies. Taking a larger perspective, my dissertation also demonstrates that military literature demonstrates deeper meanings about the workings of empire and culture during the seventeenth century. I have presented my work at the University of Oxford, University College Dublin, Florida Atlantic University, and the University of Miami's Institute for the Advanced Study of the Americas. I have conducted research in National Archives of Portugal, the Portuguese Overseas Archive, Brazilian National Archives and the National Libraries of both Portugal and Brazil. My work has been generously funded by the Tinker Foundation, the University of Miami's Center for the Humanities, and the College of Arts and Sciences. I received my B.A (2012) and M.A. (2012) from York University in Toronto, Canada. I can be reached at nm36@miami.edu.
---
Alison McCann
Alison McCann is a first-year doctoral student in United States history. Her research interest involves the Black experience and identity formation in the nineteenth and twentieth-century United States and Latin America. She is particularly focused on the Antebellum North and the social transformations that came from new emerging identities carried by maritime mobile communities, networks, and communication circling the Atlantic basin. Alison is developing a new approach to her studies by exploring the British and Spanish Caribbean in her research in hopes to more fully understand the interlinked ideas and issues that connected these regions. Dr. Scott Heerman is her advisor. Alison received her master's in history from Roosevelt University in Chicago, Illinois. She can be reached at axm3158@miami.edu. 
---
Dale Pappas
Dale Pappas is a sixth-year doctoral candidate of the social, cultural, and political history of modern Europe and the Mediterranean, working under the guidance of Professor Dominique Reill. His dissertation examines how interwar state policies shaped the development of modern tourism industries in the eastern Mediterranean. He has conducted research at multiple archives in Greece, Cyprus, Switzerland, the Netherlands, and the United Kingdom. Before his graduate studies, Dale received a B.A. in History and Italian Studies at Saint Joseph's University in Philadelphia, PA. He also completed internships at the European Parliament in Brussels, Belgium, and the South-East Europe Programme of the Hellenic Foundation for European and Foreign Policy in Athens, Greece. Dale served as a Hellenic Legacy Fellow at the American College of Greece for the 2014-2015 academic year. He can be reached at dsp59@miami.edu
---
Emily Riso 
Emily Riso is a first-year doctoral student studying Latin American history with a specialization in Mexico. Emily works under Professor Martin Nesvig. She is particularly interested in questions of ethnicity, race, identity, and colonialism. Emily earned her B.A. in history at the University of Texas at Dallas, where she continued towards her Masters, studying how elite perspectives of indigeneity contributed to the formation of the Mexican- Guatemala border. Emily has studied at the Instituto Cultural Oaxaca in Oaxaca, Mexico, where she presented research supported by the Istvan and Zsuzsanna Ozsváth Research Fund. She can be reached at exr845@miami.edu.
---
Nicole Sintes
Nicole Sintes is a first-year doctoral student in Early Modern Europe focusing on science and medicine under the direction of Dr. Mary Lindemann. She is coming from France where she completed a M.A. degree in History, summa cum laude, at Aix-Marseilles University in 2005. Her thesis was on the arrival of exotic medicinal plants in the 16th century, and their impact on European medicine and techniques as well as knowledge and economic circuits. She has long been interested in Spain, in Economic History, and in plants used as raw materials for chemical products. She earned a first Master's degree, summa cum laude, in 1999. Her thesis, "The soda market in Marseilles in the 18thcentury; From Spanish soda plants to Leblanc's chemical soda (1749 – 1807)" was awarded the prize of the Association for the Development of Economic History and published in 2000. She enrolled at the University Paris 1 – Sorbonne in 2006, and earned a Marie Curie Fellowships for Early Stage Research Training. She spent several months at the University Pablo de Olavide of Seville, conducting researches at the Archivo General de Indias and the Protocolos Archives. She presented several conference papers in Marseilles, Paris, Seville and Venice. Some of them have been published in academic journals. In 2016, she has decided to complement her cursus by a B.A. in Modern Languages Applied to Business to improve her language skills. Meanwhile, she has worked as a History and Geography tutor for people coming back to studies at the University of Toulon. She is particularly interested in the Early Modern Studies Concentration offered by the University of Miami. Nicole can be reached at nxs1035@miami.edu.
---
Dieyun Song [CV]
Dieyun Song is a PhD Candidate researches at the intersections of U.S.-Latin American relations and development during the Cold War. She is interested in the unique space occupied by philanthropies and NGOs in diplomacy and modernization. Her dissertation is tentatively titled The Power of Philanthropy: Development, Empire, and Non-State Actors in Cold War Colombia, 1961-1973. It Highlights the Colombian engagements and influence in foreign foundations' and governments' interventions in education, mass media, and public health that redirected the trajectories of social and political development. Dieyun is interested in employing interdisciplinary approaches in her research, including oral history, sound studies, and digital humanities. She is a co-convener of the Humanities Fieldwork Interdisciplinary Research Group at UM and a Research Assistant of WhatEvery1Says, a Mellon-funded multi-institutional project uses digital humanities methods to study public discourse about the humanities at large data scales. Her research has been supported by the Rockefeller Archive Center, the John F. Kennedy Presidential Library and Museum, the Lyndon Baines Johnson Foundation, the Tinker Foundation, Digital Humanities Summer Institute, Institute for Advanced study of the Americas, among others. Dieyun works under the direction of Professors Eduardo Elena and Kate Ramsey and can be reached at dxs1138@miami.edu.
---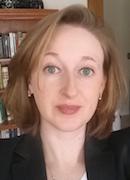 Stephanie Skenyon
Stephanie joined the History Department as a PhD candidate in the fall of 2013.  Originally from New England, she attended the College of the Holy Cross, achieving a B.A. in History and English Literature in 2002, and the University of York (United Kingdom), earning an M.A. in Medieval History in 2006.  She spent the last several years working in public history, and, in 2008, she joined the New Hampshire Historical Society staff as Director of Education.  At the Society, Stephanie wrote and delivered history programs to students and workshops to teachers focused on effectively using primary source documents in history classrooms, and she was responsible for the pursuit of grant funding for and the effective management of a department that served the state-wide education community.  While in New Hampshire, Stephanie taught history courses both in-class and online at Manchester Community College, and she served as an officer on the New Hampshire Council for the Social Studies and Association of Historical Societies of New Hampshire boards.  Advised by Professor Hugh Thomas, Stephanie is particularly interested in local English chronicles composed between the 11th and 13th centuries and the different ways that monastic communities are portrayed by their authors in these sources.  Stephanie lives in Homestead with her partner, Stephen, and their five naturally demanding cats.  Stephanie can be reached by e-mail at: s.skenyon@miami.edu.
---
J. Camilo Vera
J. Camilo Vera is a graduate student whose work deals with the history of science, medicine, public health, and the African diaspora in Latin America. His research examines the links among bioprospecting enterprises in the region, cartography, frontier encounters, the circulation of scientific ideas across political and geographic spaces, and the development of national identities in the nineteenth century. J. Camilo has presented at several academic conferences and has contributed to the Digital Library of the Caribbean's Haiti: An Island Luminous. A former Florida Fund for Minority Teachers scholar, he received both his B.A. and M.A. from the University of Miami. He works under the direction of Professor Eduardo Elena and can be contacted at j.vera@umiami.edu.
---
Julio Yarce
Julio Yarce is a PhD Candidate with a cultural and political interest in twentieth-century Imperial French history, in particular Islam and immigration in interwar France. His dissertation project focuses on French domestic and foreign policy regarding Islam and Arab nationalist diasporas in Europe in the early 1920s. Julio received his undergraduate degree from the State University of New York, Stony Brook in History, and Cinema and Cultural studies (2010). He completed a master's in French Studies at New York University in 2015. His main research interests concern the representation of immigrants and foreigners in, but not limited to, French cinema, and how the construction and stigmatization of outsiders takes place in moments of crisis like war, epidemics, and economic decline. He recently presented at the English department graduate student symposium, Envisioning Horizons, a paper on consumerism and nihilism in Jean Rouch's Moi Un Noir, Claude Chabrol's Les Bonnes Femmes and Jean-Luc Godard's Deux ou Trois Choses que je sais d'elle. He can be reached via email jcy13@miami.edu.