Membership
Founded in 1921, Phi Alpha Theta is the national honor society for students of history.  The University of Miami's chapter was established in 1951.  Members must have taken a minimum of 12 credit hours of History classes (including credit granted for AP or transfer courses), have a minimum History GPA of 3.1, and a minimum overall GPA of 3.0.  You do not need to be a History major or minor to become a member of Phi Alpha Theta.  To apply for membership, please email Prof. Karl Gunther.
Recent inductees
Congratulations to our Fall 2018 Phi Alpha Theta Inductees: Dana McGeehan, Kat Weetman, Isabella Tenenbaum, Randy Fitzgerald, and Alejandra Fernandez.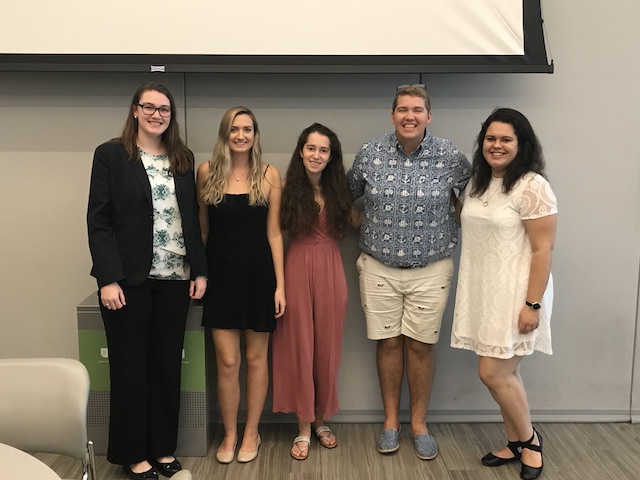 Congratulations to our Spring 2018 Phi Alpha Theta Inductees: Kimberly Dodt, Brianna Hernandez, Sasha Sutcliffe, Abbie Auster, and Sammei Gosney-Doak.